Yes, you can sell your old bathtub. On average, a reused or salvaged bathtub will run anywhere from $300-$1,000, depending on the material and quality of the bathtub. Today, we will discuss reasons for selling your bathtub, marketplaces where you can sell your bathtub, and lastly, some considerations you should keep in mind before reselling your bathtub.
Most Common Reasons to Sell Your Bathtub
Installing a new bathtub is a time consuming and costly project, so why would you sell your bathtub?
A full bathroom remodel affords you the opportunity to upgrade your existing bathtub. In addition to swapping out an existing bathtub, you can lower install costs by consolidating the install with the remodel. Replacing a bathtub requires dismantling aspects of the flooring and the wall as well as additional assistance to swap out the bathtubs, so a bathroom remodel easily allows you to accomplish both tasks at the same time.
New Bathtub for resale value of home
Installing a new bathtub can increase the resale value of your home. This value will change depending on the complexity of the install, the quality and size of the bathtub. It is advised that you choose a high quality bathtub to install for resale purposes compared to a bathtub constructed from lower quality of material.
Replacing a cracked or old bathtub
Bathtubs will eventually crack or deteriorate with heavy use and time, especially if constructed from a lower quality of material. For materials such as fiberglass and acrylic, bathtubs will usually last anywhere between 10-15 years before having to be replaced. Similarly, some materials such as porcelain, are prone to damage from heavy impacts, resulting in chipping or cracking. To prevent any injuries, it is advised that you replace a damaged or old bathtub.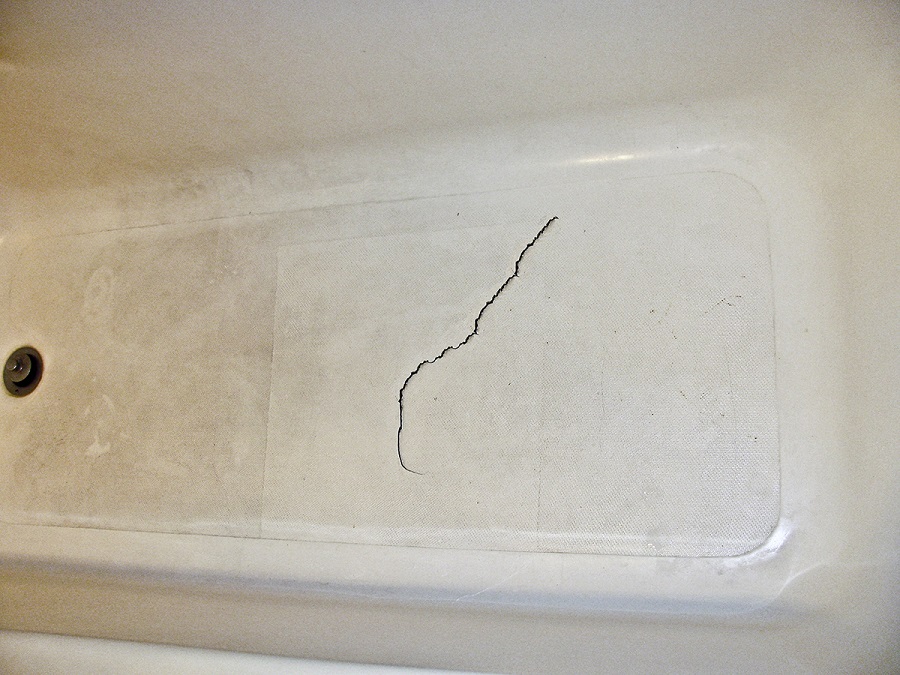 New bathtub for family members
Another reason for selling a bathtub is that it may not be the best fit for your home. Some bathtubs are more suited for young adults whereas others are more appropriate for children and the elderly. Depending on the changing needs of your household, you may find that your current bathtub is just not what you need, prompting you to replace it with a more appropriate tub.
Steps for selling your bathtub
1. Finding Your Market
Before you sell your bathtub, it is important that you understand the marketplace and specifically who you are hoping to sell to. Below are some of the most common and popular platforms for reselling items to better help you understand your market.
Facebook marketplace
Facebook marketplace is essentially an online bulletin board that is supported by Facebook. The advantage of Facebook marketplace is that sales and listings are supported by Facebook, adding a larger degree of safety and assurance compared to other traditional online marketplaces. Simply list your item on the marketplace and people can easily locate it and contact you.
Ebay
A long time platform for selling and reselling items, Ebay provides customers with an easy to use platform for listing, bidding and selling items. As one of the largest e-commerce sites, Ebay provides a third-party platform where you can list your bathtub for sale and allow anyone to bid on it's value. Ebay has certain protections that ensure that you are not scammed out of your product or your money, requiring different credentials before you are allowed to use the site, making it fairly safe.
Craigslist
Craigslist is an online bulletin board with easy access to a wide audience. Similar to Facebook marketplace but with fewer restrictions, Craigslist deals in large scale ad space for job listings, items and services. Simply place a posting on the requisite forum and any interested buyer will contact you.
Nextdoor
Nextdoor is a social network for selling and purchasing items in your local neighborhood. All users must be verified with a local address, making it a very safe platform for selling goods as you can easily verify the identity of a buyer and seller as they are local residents in your area.
2. Evaluate the condition
Before you attempt to sell your bathtub, ensure that your bathtub is in presentable condition. If it is not, you may need to do some patchwork or repair the bathtub before it is in acceptable resale condition. Sometimes the cost of these repairs will outweigh the value of your bathtub, so be careful.
3. Research the value in materials
Different bathtub materials possess different market values. Research and compare the different materials on the market to assess the potential value of certain materials that your bathtub is made of. For example, clawfoot and cast iron tubs are great sources of scrap metal and companies will potentially pay you more for your bathtub depending on the materials you have on hand. So before you resell your old bathtub, understand the maximum value you have on hand.
4. Understand the effort in uninstalling
Uninstalling your bathtub is a lengthy and physically laborious task. In order to replace your existing bathtub, you will need to remove it from your bathroom. If it is a drop-in, you need to detach it from the wall and floor before you can lift it out of your bathroom. Regardless of whether you have a freestanding or drop-in tub, it is advised that you have extra assistance as a bathtub can weigh upwards of 300-500 pounds. In addition to this, you will need to maneuver the bathtub out of your home so that it can be removed. Stairs will also present a challenge, so be prepared for some difficulty when removing your old bathtub.
5. Place a value on the bathtub – it is worth it?
Ultimately, based on these factors, you will need to evaluate if reselling your bathtub is worth the effort. Early on, you should assess and consult a professional to get a general idea on how much your bathtub is worth. The act of removing your bathtub and reselling it is a time consuming and laborious process, so evaluate if it is worth your time to resell it or simply replace it and get rid of it.
Reselling your bathtub can provide a great means of replacing your old bathtub while providing some funds for purchasing a higher quality tub. But before you try to resell your existing tub, evaluate the current value of your tub and the labor investment carefully to see if it is worth it to you.