Brushed Stainless Steel Sink ES-UB-03-BS
-
Material:
Brushed Stainless Steel
Dimensions:
19.69 x 13.86 x 5.12 inch
Introducing the grandeur of the ES-UB-03 countertop basin in Brushed Steel. Designed for those who value magnificence in every detail, its imposing size and gleaming steel finish are a testament to Badeloft's commitment to excellence. Beyond its stunning aesthetics, this basin promises a performance that stands head and shoulders above the rest.
STAINLESS STEEL 304 WITH A PVD COATING
INCLUDES POPUP DRAIN
SOUND DAMPENING SYSTEM
UNDERMOUNT SINK HARDWARE
| | |
| --- | --- |
| Material: | Brushed Stainless Steel |
| Dimensions: | 19.69 x 13.86 x 5.12 inch |
| Weight: | 8 Lbs |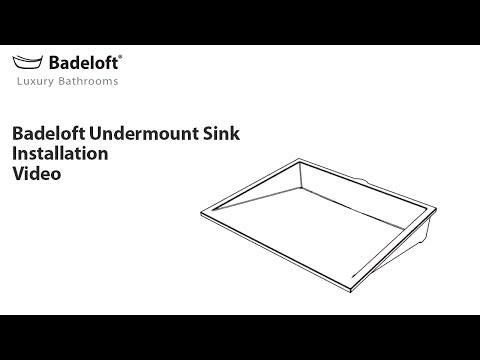 Marble comes from limestone, which is a sedimentary rock that's composed of mud, sand, and shells that are pressed together; when that limestone is subjected to high heats and pressure, typically from the long process of mountain-building, it transforms from a sedimentary rock into a metamorphic one, and the components of the limestone are recrystallized. The resulting marble is smoother, denser, harder, and more uniform, often with swirling veins or sometimes completely white.
Because of difference characteristics in the stone, the feathering is unique to each piece.