20 Best Interior Designers in San Francisco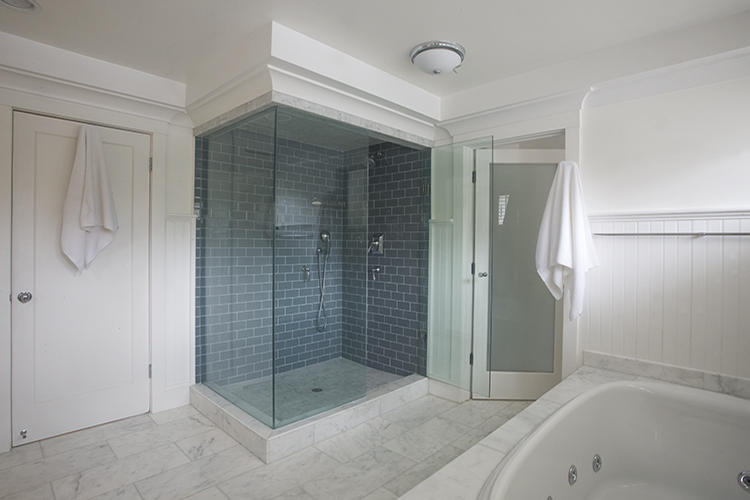 by Badeloft | May 18, 2017
Thinking of redesigning your San Francisco home? Interior design in San Francisco is a thriving industry, filled with countless talent. Finding an amazing interior designer in San Francisco isn't hard. The hard part is narrowing your list down to just one. We've done some of the groundwork for you by compiling a list of the 20 best interior designers in San Francisco.
Vernon Applegate And Gioi Tran Of Applegate Tran Interiors
From Union Square, Pacific Heights, SOMA, and Seacliff to Russian Hill, Noe Valley, and beyond, Applegate Tran Interiors has made its mark with modern and playful designs. The twosome of Vernon Applegate and Gioi Tran have earned the Best of Houzz 2016 honor for Bay Area Premier Interior Design Firm. Their work has been featured in numerous publications such as the San Francisco Chronicle, SF Magazine, SF Downtown, and California Home to name a few.
Lizette Marie Of Lizette Marie Designs
Another Best of Houzz winner (Bay Area Luxury Residential Interior Design), Lizette Marie Designs gets our vote for her modern take on bathroom designs. We love the Cupertino native's use of color, texture, and contrasts in the Glen Park Residence. We also appreciate the retro feel many of her designs have. Her work has been featured in various San Francisco publications including the San Francisco Chronicle.
Jennifer Jones And Lynn Trinh From Niche Interiors
Another Best of Houzz duo, these two from Niche Interiors are making an impact with fresh and creative designs that reflect the true character of the home. We like how they successfully honor a home's heritage while updating the interior for today's modern families and their contemporary tastes. We also appreciate their focus on green interior design. Niche Interiors has been featured on the Ellen DeGeneres Show, Conde Nast Traveler, Forbes, San Francisco Chronicle, and other publications.
Cindy Bayon From Bayon Design Studio
Bayon Design Studio, San Francisco's Boutique Interior Design Firm Best of Houzz 2016, caught our eye with its design for a loft in the Clock Tower. This modern, industrial design is absolutely stunning. We also fell in love with Bayon's modernized Victorian in Pacific Heights.
Michael Merrill From Michael Merrill Design
As the recipient of five ASID 1st Place Design Excellence Awards (2014), Michael Merrill's is impeccable. His bathroom designs are the epitome of luxury, many of which feature freestanding bathtubs and sinks. Michael Merrill Design has been featured in the San Francisco Chronicle, San Francisco Examiner, Sunset magazine, and many other publications.
Grant Gibson From Grant K. Gibson Interior Design
Named one of Elle Decor's "5 Designers to Watch" and Domino Magazine's "10 Designers to Watch," we knew Grant Gibson would impress. They were right, Grant Gibson's work is amazing. We especially love the touch of whimsy and bold character found throughout Gibson's portfolio. No wonder he won California Home and Design's "Showcase House Design" award.
Kendall Wilkinson From Kendall Wilkinson Design
One word: drop dead gorgeous. Okay, three words. Regardless, you'll want to look at Kendal Wilkinson Design's portfolio of modern designs. Next, take a closer look at his Maison de Luxe showcase (requested by Luxe Magazine) where you'll see one of the unique interiors you can imagine complete with suspended seating and wall-to-wall infinity mirrors. In addition to his work for Luxe Magazine, Kendall Wilkinson's work has been featured in House Beautiful and other publications.
Denise Maloney From Denise Maloney Interior Design
Denise Maloney caught our attention for her work on an original Eichler home in East Bay. Working with an iconic original, Maloney was able to modernize the home for modern living while retaining the original charm and mid-century aesthetic. Denise Maloney Interior Design has been featured in many publications including Curbed SF and Rue Daily.
Jerry Jacobs From Jerry Jacobs Design
We love Jerry Jacobs eclectic and contemporary designs, and so do countless clients and esteemed publications like Architectural Design and House Beautiful. Jacobs' luxe bathroom designs will have you rethinking the humble bathroom.
Jolene Linder From JL Interior Design
Best of Houzz 2013 – 2017, Jolene Lindner is clearly one of the best interior designers in San Francisco. She gets our vote for her use of both natural and artificial lighting in her designs. Whether "making it work" with a smaller space or creating a "Zen-inspired escape," each design has a distinctive theme that ties each space together into a larger whole.
Stephan Blachowski from Blankwalls Design
We're partial to modern, luxurious bathroom designs, which is one of the many reasons Stephan Blachowski made our list. The more we browsed his designs, the more we knew he'd stolen our heart in San Francisco. We especially love the repeating wave pattern found throughout his Telegraph Landing design.
Alison Davin From Jute
Alison Davin has been featured in Architectural Digest, Elle, and Luxe, to name a few of her many credits. We especially adore her Healdsburg Ranch design in wine country. It perfectly balances rustic with luxury. At the same time, the line between interior and exterior living is gorgeously blurred.
Martha Angus From Martha Angus, Inc.
If you love colors, you will love Martha Angus's impressive use of color throughout her interior designs. A classic example of this is found in her Pacific Heights Residence II design, but you'll see a pop of color in most every project in her portfolio. Martha Angus's work has been featured in prominent publications including Elle Decor, the Wall Street Journal, and House Beautiful.
Jenny Ildefonso from Jentry Mcgraw Design
Attention to detail, luxury, and an understated elegance combine with Jenny Ildefonso's designs. Her work has been featured in Trends Magazine and HGTV. She's one of San Francisco's best interior designers for both her designs and her commitment to bringing the home owner's story and vision to life — and that's not easy!
Courtney Cuschieri From Charisma Design
Courtney Cuschieri has worked on numerous Bay Area designs, each with their own unique charms. Her Sunnyvale bathroom remodel is a sight to behold with its massive, unique stone slab shower enclosure for two.
Alice Tam Chan From Real Houses Of The Bay Area
This Best of Houzz 2016 winner Alice Tam (East Bay Award Winning Interior Design) was recently featured on HGTV Power Broker: Project Rustic Glam (one of several Power Broker episodes she's been featured on). Though her portfolio is filled with an abundance of worthy designs, we wanted to know more about "rustic glam" — and we're glad we did.
Isolina Mallon From Isolina Mallon Interiors
Isolina Mallon makes it seem possible to step back into time and forward at the same time. We love the warmth of her designs in an aesthetic that can, at times, feel cool and aloof. Isolina Mallon has been a Best of Houzz winner several years running.
Claire Day From Claire Day Interiors
Claire Day is an East Bay Area's Luxury Interior Designer Best of Houzz 2017 award winner. Her Corte Madera design is an eye-catching example of her work. This house was built in the 1940's, a time of clawfoot bathtubs. Her design plays homage to this time with its freestanding bathtub, while also glamming it up.
Floriana Petersen From Floriana Interiors
We love how Floriana Petersen elevates, literally, the bathroom, and we cannot resist her walk-in closets. Her work has garnered the attention of CA Home, Marin at Home, and Houzz (Best of House 2015 & 2017) to name a few. Her use of unusual materials and meaningful accessories creates one-of-a-kind interiors.
Julie Brown From Brownhouse Design
What's your flavor, sleek and elegant, relaxed urban, or crisp and contemporary? Whichever style you prefer, your project would be in good, capable, and creative hands with Julie Brown from Brownhouse design. She brings a lovely sense of balance to her designs while also ensuring the homeowner's personality comes shining through.