Brushed Stainless Steel Sink ES-WB-01-BS
-
Material:
Brushed Stainless Steel
Dimensions:
15.75 x 15.75 x 4.33 inch
Elevate your bathroom's aesthetics with the Brushed Stainless Steel Sink ES-WB-01-BS. This masterpiece, designed by Badeloft, exudes a charm that effortlessly complements both modern and classic bathroom decors. The brushed finish radiates a sublime sheen, transforming every bathroom visit into a lavish experience.
Our sink isn't just another fixture; it's a testament to Badeloft's dedication to superior quality. Meticulously crafted from high-grade SUS 304 stainless steel, this sink boasts unparalleled rust resistance, courtesy of its chromium content. Undergone rigorous processes, from electric arc furnace heating to Argon Oxygen Decarburization, every ES-WB-01-BS sink achieves the pinnacle of durability. The final heat treatment and acid wash ensure that it meets Badeloft's exceptional standards. You're not just purchasing a sink; you're investing in a lifetime of luxury.
STAINLESS STEEL 304 WITH A PVD COATING
INCLUDES POPUP DRAIN
SOUND DAMPENING SYSTEM
| | |
| --- | --- |
| Material: | Brushed Stainless Steel |
| Dimensions: | 15.75 x 15.75 x 4.33 inch |
| Weight: | 8 Lbs |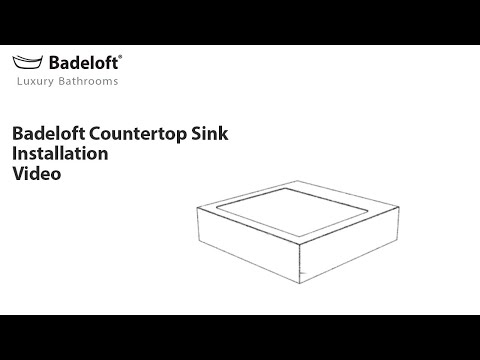 Marble comes from limestone, which is a sedimentary rock that's composed of mud, sand, and shells that are pressed together; when that limestone is subjected to high heats and pressure, typically from the long process of mountain-building, it transforms from a sedimentary rock into a metamorphic one, and the components of the limestone are recrystallized. The resulting marble is smoother, denser, harder, and more uniform, often with swirling veins or sometimes completely white.
Because of difference characteristics in the stone, the feathering is unique to each piece.
360° View
Click to begin. Left-click to turn/rotate. Trackball to zoom.