Badeloft's EZ Drop-in Drain simplifies the installation of your Badeloft tub regardless of your plumbing situation. The drain adapts your existing piping to fit your Badeloft freestanding tub. The drain is made to fit piping of various sizes, and it easily secures to your floor thanks to 23 large and small tapped holes. To use, simply drop the drain into your existing piping, secure with screws, and place the tub onto the drain.
The drain is highly durable and built from 18 gauge epoxy coated metal deck flange. It is compatible with wooden subfloors and concrete slabs. It includes a 1.5" flanged tail piece and a snap-off test cap for water/air/smoke testing. It can be installed with a waterproofing membrane.
18 Gauge Epoxy Coated Metal Deck Flange
Can be installed with Waterproofing Membrane
Can be used in wooden subfloor or on a concrete slab
Includes 1.5″ flanged tail piece
Built in Snap-off test cap, for water/air/smoke testing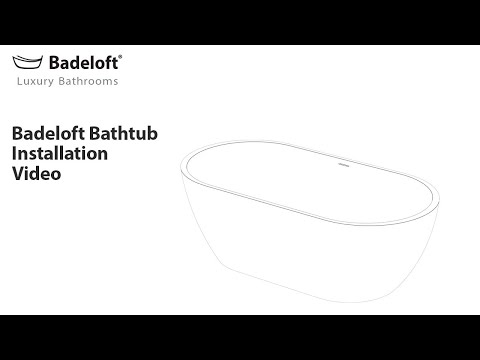 360° View
Click to begin. Left-click to turn/rotate. Trackball to zoom.